Philips troubleshooting can be simple when you're on location; you look at your logs and discover that something just isn't correct and you fix it. But you are never on site 100% of the time, so what do you do?
Let's say you are the dedicated imaging specialist, and you get a call from CT. The Philips Brilliance CT system is giving that awful intermittent message on the Display again. The operator is more than frustrated on it not getting fixed, but every time you try it works fine.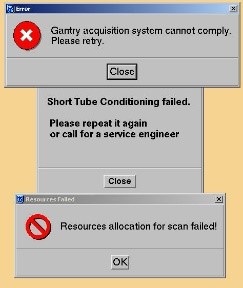 Now what do you do?
OVERVIEW
Philips has integrated the ability to capture all the logs at the time of the error. With the assistance of the operator we can capture the files in a known location for review when you can either arrive on the site or have the logs transferred.
Generating a BUG Report
It is actually very simple, even while the patient is still on the scanner the operator can navigate to the HOME screen and select the SERVICE Tab and select "BUG REPORT"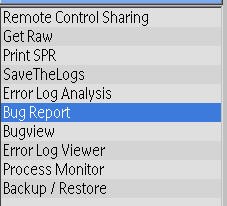 When the operator selects this, we now have the opportunity to have them describe what EXACTLY is going on. The Operator can put what type of Protocol, time of error, and Type of error.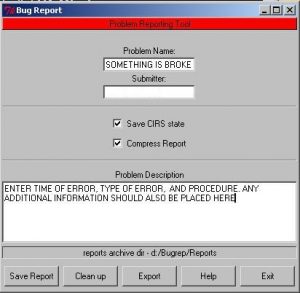 This file is stored on the Imaging drive at d:/Bugrep/Reports. It then can be transferred off the machine and viewed.
All product and company names are trademarks™ or registered® trademarks of their respective holders. Use of the trademarks is solely for identification purposes, and does not imply any affiliation with or endorsement by the trademark holders.