This employee spotlight series is dedicated to highlighting Richardson Healthcare's strongest asset: our team.
This month, meet Nico Richardson, our Global Inside Sales Manager.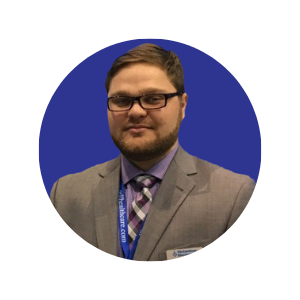 10 things you didn't know about Nico Richardson
1 – How long have you been with Richardson Healthcare?
I have been with Richardson Healthcare for a total of 6 years. For 4 of the 6 years, I supported our radiology display business that was later sold in 2015.
2 – What are your hobbies/interests?
I am an outdoor enthusiast. I enjoy hunting, fishing, and camping in my free time.
3 – What do you like most about working for Richardson?
I like that even though we are a global company that has been around for over 70 years, we are still very family-oriented.
4 – Favorite customer success story? (after-hours)
The time Marvel Studios reached out for us for technical support.
5 – What's been one of your proudest moments working at Richardson Healthcare?
Having the team grow into what it is today.
6 – Fill in the blank: I once met… Donnie Wahlberg
7 – What are five words (or less) of advice for others in your profession?
Adapt or Die.
8 – If you could meet anyone, living or dead, who would you meet?
Too many to choose from… but probably my grandfather on my dad's side. He passed a few years before I was born.
9 – What three traits define you?
Motivated, realistic, genuine
10 – What is one thing you want people interested in RHC to know about our company?
We are always interested in discussing what customers need the most. We do our best to adapt to those needs, ensuring customer satisfaction.