When Toshiba CT system software locks up, it can be frustrating. Many engineers believe the only way to recover from the lock-up is to shut the scanner down and reboot. Shutting down and rebooting the scanner is time-consuming and in many cases is not needed to recover from the lock-up. Here is an easier way to perform an Aquilion CT reboot.
The easiest and fastest way to recover is to use the Reset Menu. To access the Reset Menu, move the mouse cursor to the upper-left corner of the screen and leave it there. After about 5 seconds the Reset Menu will appear.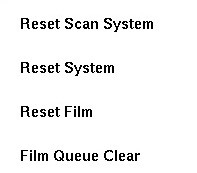 Hover over the Reset System menu item. After a few seconds the selection background turns black, and you will hear five short beeps.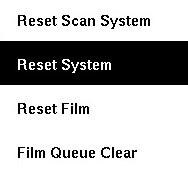 The application software will shut down and restart. The approximate amount of time for this process is only 5 minutes. Using the Reset Menu is quick and easy. If the system software is still locked up, then perform a complete shutdown and power off.
We know this will help save you time in the field when servicing  Toshiba CT. Did you use our advice for a recent Aquilion CT reboot? Send us a message and let us know how it went healthcare@rell.com
Remember! We offer our resources to support you as you prepare to enter the Toshiba service market. Our CT service training programs are the leading launching pad for engineers wanting to improve their skill set. Learn more!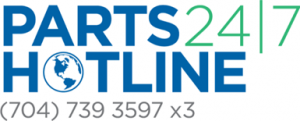 24/7 Tech Support and Parts Hotline – 704.739.3597 EXT. 3
All product and company names are trademarks™ or registered® trademarks of their respective holders. Use of the trademarks is solely for identification purposes and does not imply any affiliation with or endorsement by the trademark holders.